HOW MUCH COFFEE DO YOU NEED?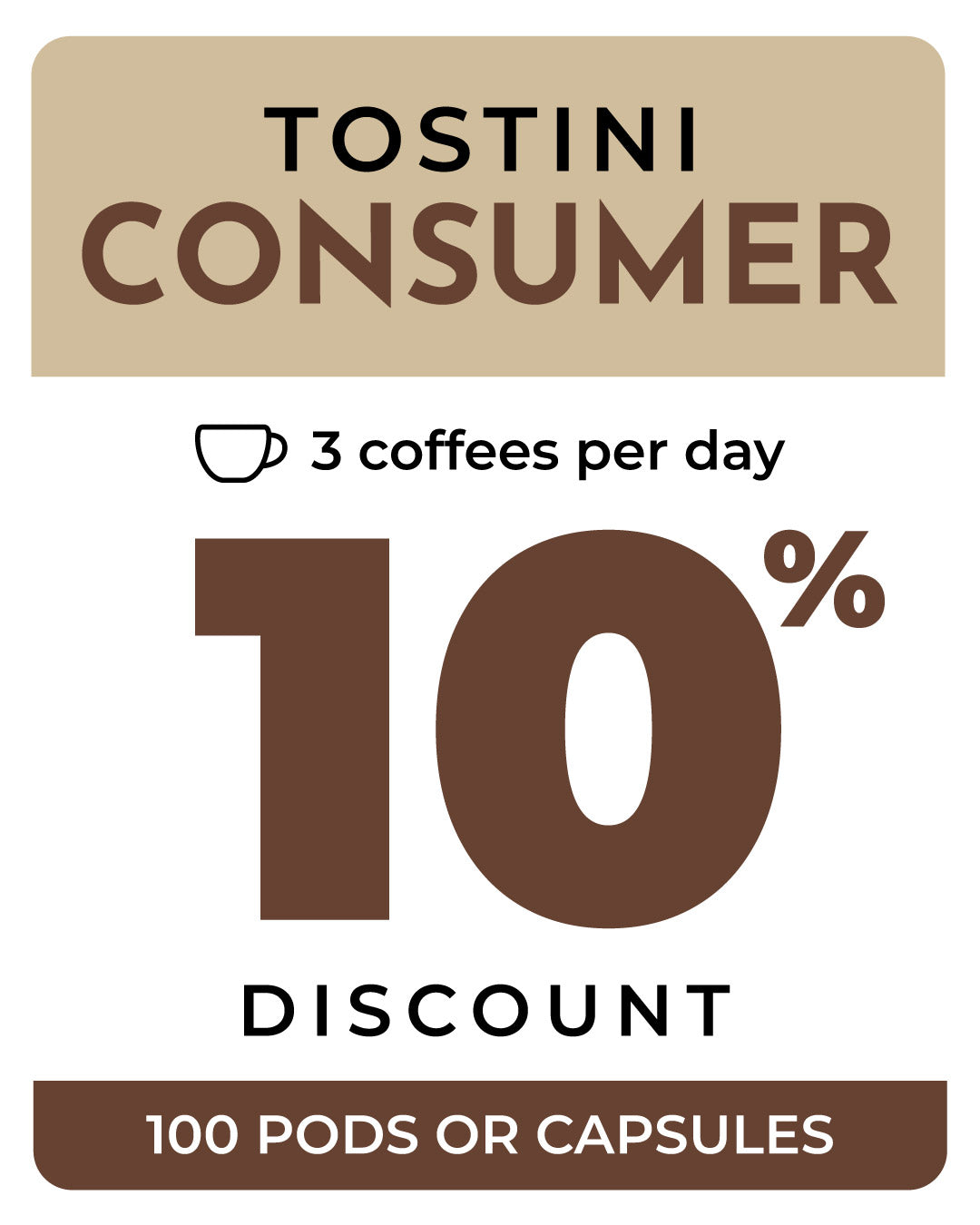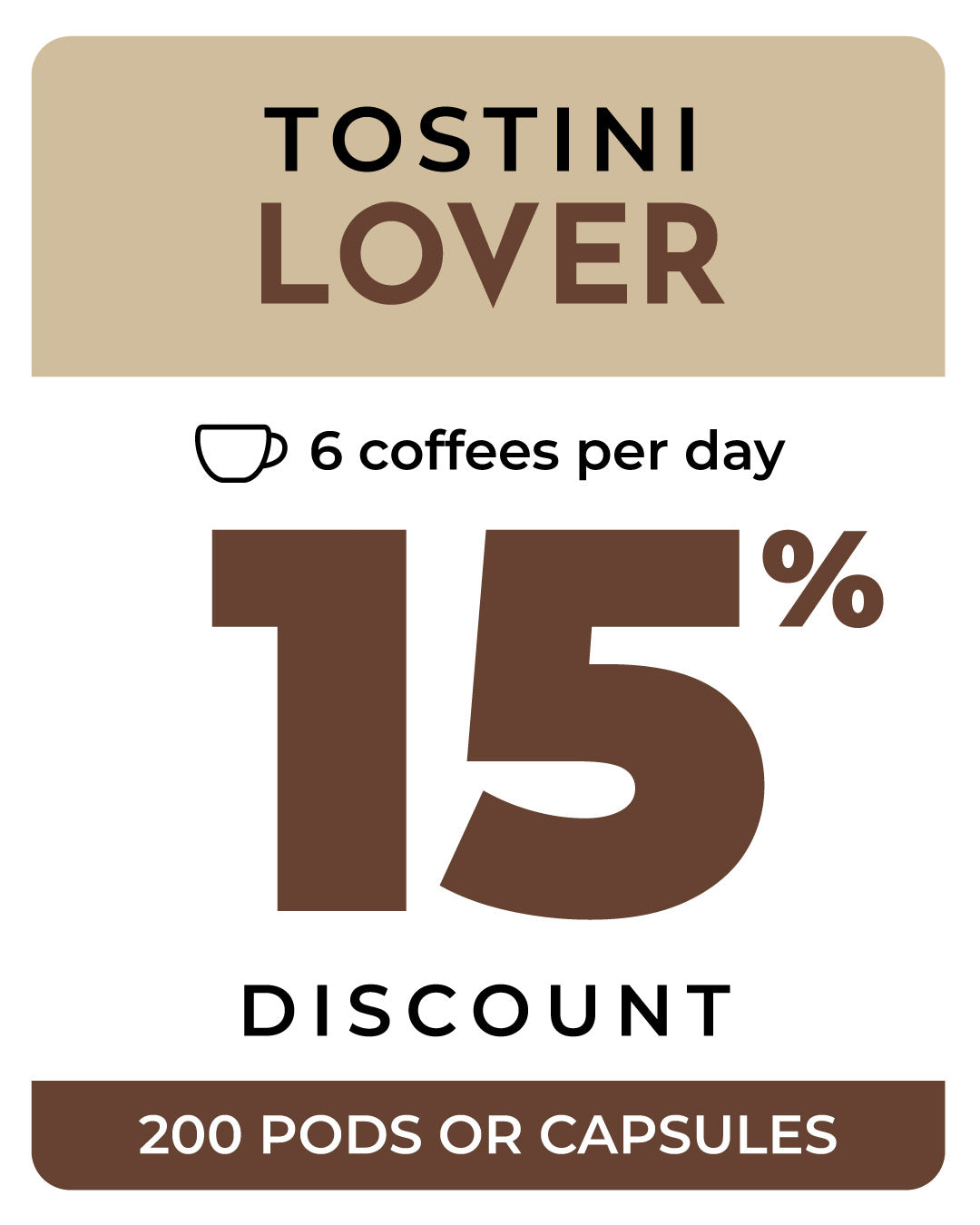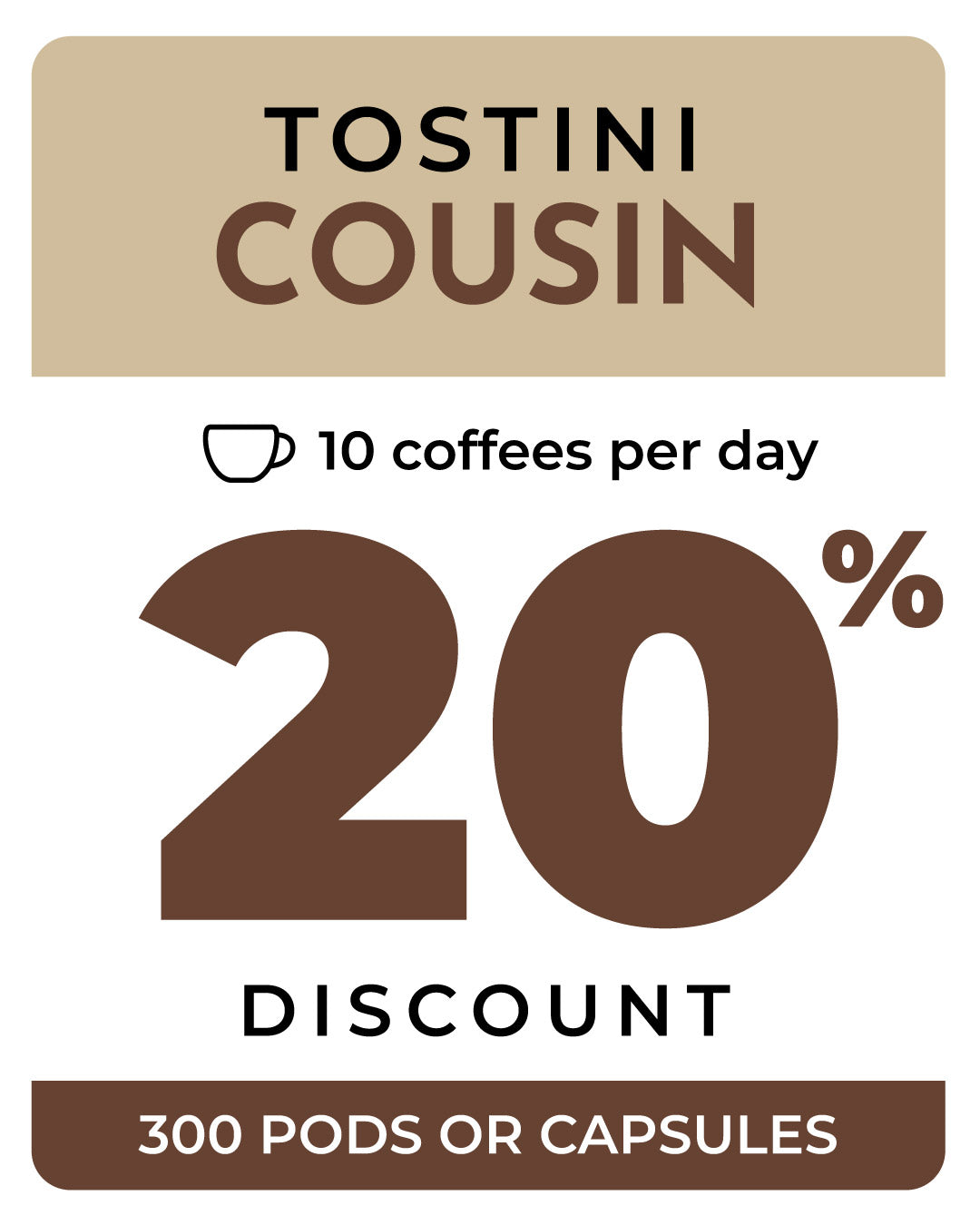 Save up to 20% on every order and never get short on Tostini taste again!
You can sign for a monthly subscription for our capsules and our pods, for every blend you like! You can choose the subscription based on your actual consumption of coffee and cancel it anytime. It's really easy to become part of the Tostini family.
SELECT YOUR SUBSCRIPTION HERE...