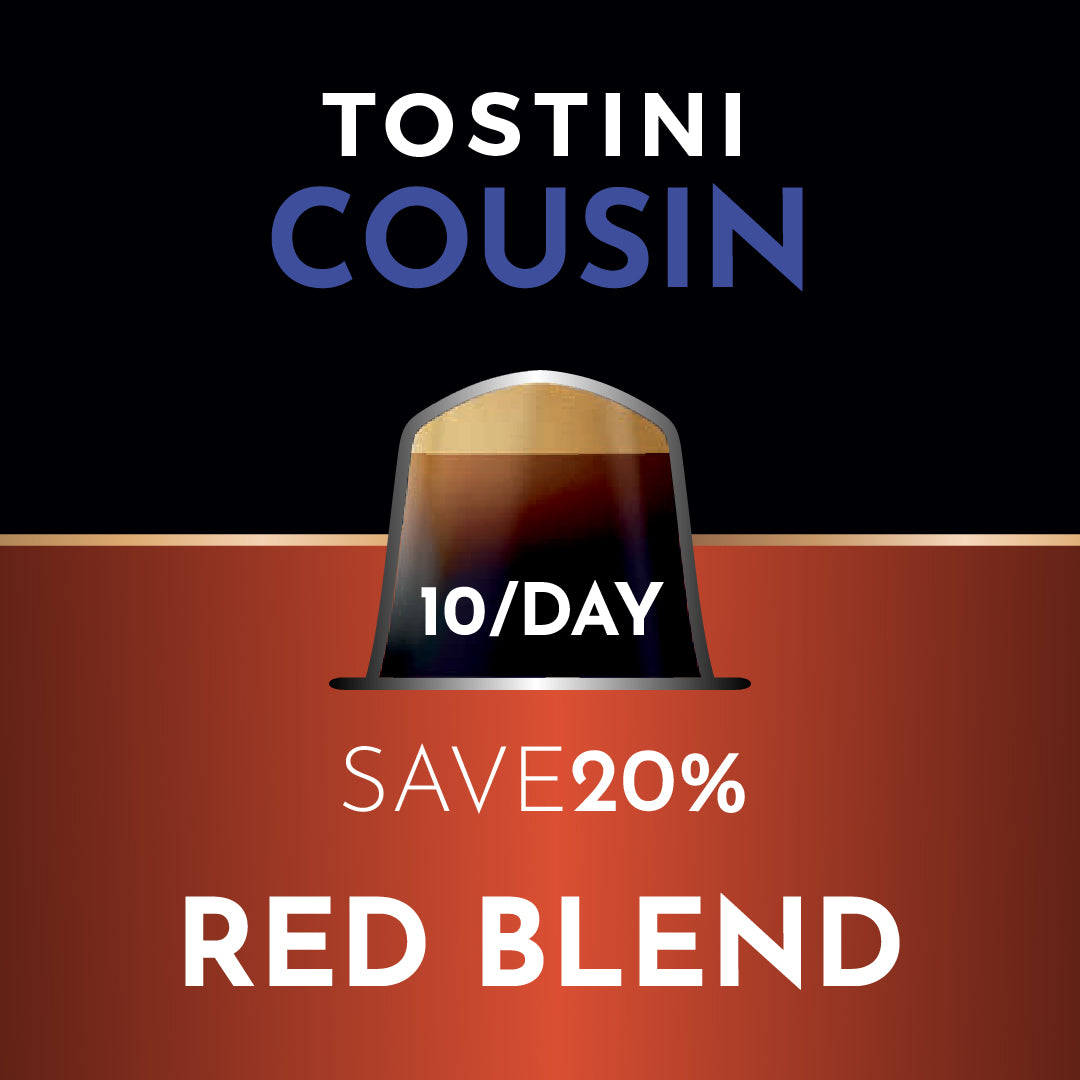 Tostini Cousin Red Capsules | 300 capsules
Tostini Cousin Red Capsules | 300 capsules
Regular price
$9300
$93.00
Sale price
$7440
$74.40
Save $18.60
---
10 coffees per day - 300 capsules
Have your Tostini Red pods every month at your home. You can cancel any time.
Fast & Reliable Shipping - Your Tostini Coffee, Delivered with Care!
At Tostini Coffee, we understand the importance of having choices when it comes to shipping your coffee. That's why we offer you the flexibility to select your preferred delivery partner during the checkout process.
We have partnered with industry-leading courier services, including UPS, DHL, and USPS, renowned for their track record of timely and reliable deliveries. You can choose the delivery partner that best suits your needs, considering factors such as transit times, pricing options, and any additional services they may offer.
Rest assured that regardless of which delivery partner you choose, we have taken all measures to ensure your Tostini Coffee is packaged securely and handled with care throughout the shipping journey. We want your coffee to arrive at your doorstep in perfect condition, ready to be brewed and enjoyed.
Make the most of this opportunity to tailor your shipping experience and select the delivery partner that aligns with your preferences. We are committed to providing you with a seamless and satisfying coffee shopping experience from start to finish.
Place your order today and trust us to deliver your Tostini Coffee with the utmost care and efficiency, so you can enjoy every sip without any delay or worries.